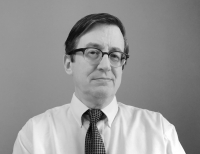 Shepard.com
Rude Baby, a novel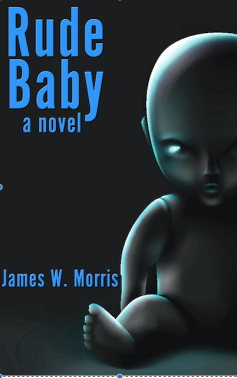 a novel
Published by First Edition Design Publishing
Publisher ‏ : ‎ First Edition Design Publishing (June 28, 2021)
Language ‏ : ‎ English
Paperback ‏ : ‎ 282 pages
ISBN-10 ‏ : ‎ 1506901379
ISBN-13 ‏ : ‎ 978-1506901374
Item Weight ‏ : ‎ 12.6 ounces
Dimensions ‏ : ‎ 5.5 x 0.64 x 8.5 inches
Full review from US Review of Books
Seventy-year-old Lucinda finds herself shopping for prunes in a vast but strangely unpeopled supermarket. Asking for help from a saleswoman, she is told that babies are for sale there and is urged to buy one. These special infants can already talk, having been "preloaded" with random knowledge from an information website that saves potential buyers from having to teach them some of the usual basics. Lucinda blurts out a confession: years ago, she lost a baby boy named Stevie in a supermarket. Just by coincidence, the saleslady says, they have a baby in stock with the same name. Feeling increasingly pressured as little Stevie II, though huge for his age, is reaching for her and even crying when rejected, Lucinda agrees to buy him for ten dollars, knowing that there is a no-return policy. But she soon questions her purchase when Stevie II shows what a brat he can be—highly articulate, argumentative, and uncooperative. And then, to her horror, her new baby disappears.
Stevie II and Lucinda are now on separate quests within the store. He seeks to learn the meaning of life, and she wants to find him. She solicits the mostly unhelpful interventions of a trio of sarcastic old ladies who guard an electric-powered cart that is needed to begin her search. During his explorations, Stevie II will meet with a blood-besotted stranger who claims to have been King Richard III and an actor who does Ben Franklin imitations as well as other weird beings lurking in the supernatural supermarket. Lucinda will find herself on trial for a long-hidden shame, forced to examine her true feelings about motherhood.
Author Morris has created a scenario that quickly moves from normal to nightmarish. With such heaping helpings of humor, many passages will be read again and again to glean yet more of the embedded, hilarious implications. He infuses into the plot a multitude of references: old TV shows, high tech, Shakespeare, and one setting so confusing that it looks like it had "been designed by M. C. Escher experimenting with large doses of LSD…." The unconventional formatting of the book most resembles a play script, with narrative passages indented and dialogue following the capitalized name of the speaker.
Morris is a truly sophisticated writer, able to juggle a plethora of engaging trivia, magical imagery, and hard fact, all delivered with psychological undertones and a constant coating of intellectual nuance that will delight the reader. He even provides what one supposes is a frisson of self-satire as one of his characters instructs the inquisitive Stevie II about the pros and cons of being a joke writer, a skill that Morris himself has honed to a fine edge. And underneath the rampant satire and situations seemingly constructed to give readers a laugh on nearly every page is a sensitive look at a child determinedly digging for eternal verities and an elderly woman recalling her youthful missteps, longing for and finally finding a sense of atonement. Morris' work has a cinematic breadth that defies genre classification and will likely be appreciated by a wide-ranging readership. RECOMMENDED.
--The US Review of Books
280 pages | 978-1506901374 | June 28, 2021